OU Data Lab @ SIGMOD
---
Excitement, nervousness, anticipation, but nevertheless ready! These are some of the feelings we all encountered while preparing to attend SIGMOD 2018. This was our first time attending a SIGMOD conference and we would like to take you on this journey with us as we reflect on our experience at SIGMOD 2018 and our stay in Houston, Texas.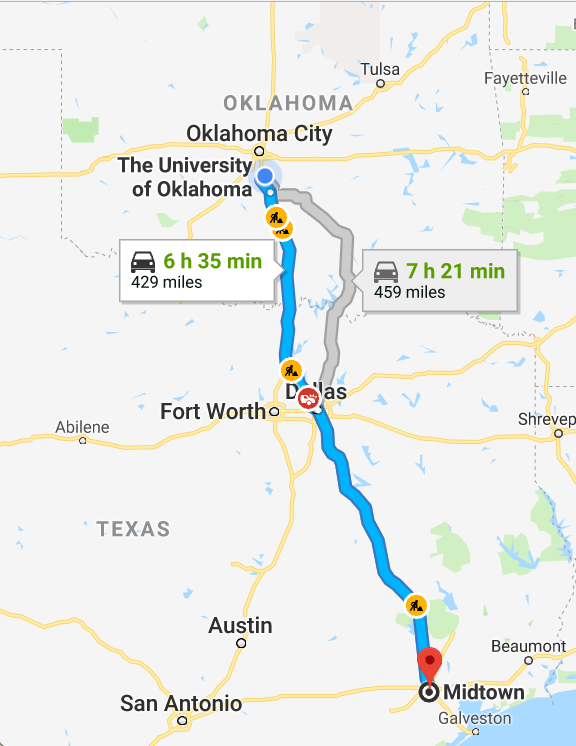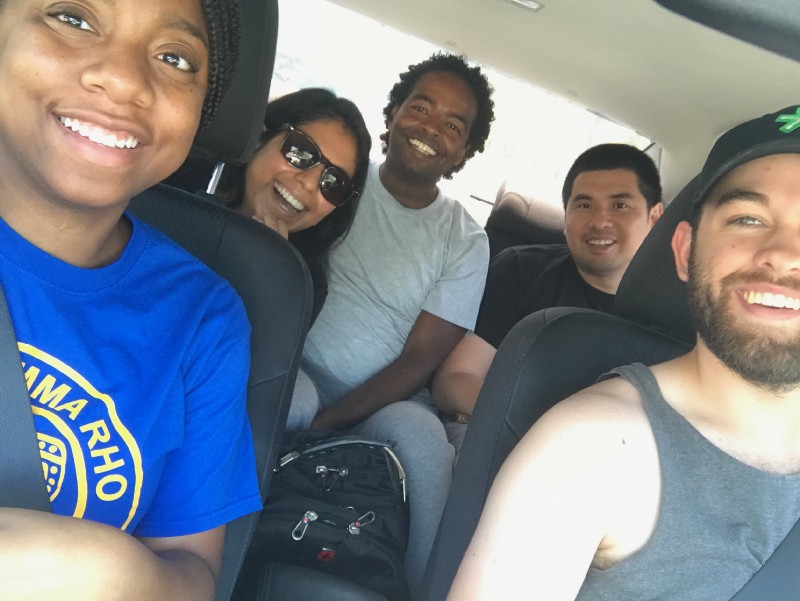 OU DALab Road Trip to Houston! From left to right: Jasmine DeHart, Keerti Banweer, Redae Beraki, Shine Xu, Austin Graham
We, at the University of Oklahoma Data Lab (OU DALab), explore complex problems related to big data, interactive algorithms, data mining, natural language processing, and more. Such a diverse set of specialties allows the opportunity to experiment with novel methods of data cleaning, transforming, and of course, machine learning. In these endeavors, it is important to gain experience and knowledge from all relevant conferences and network with fellow researchers in these communities.
In an effort to gain insight as well as experience the state-of-the-art in technologies relating to databases, participation in top tier conferences such as SIGMOD 2018 is crucial. It is an event to see cutting edge research papers, meet the talented researchers behind it, and get inspired. The ACM SIGMOD Conference is a premier conference on topics related to research on the management of data. The General Chairs for the conference where Gautam Das and Chris Jermaine. The conference contained several tutorials, paper presentations, tutorials, and several co-located workshops.
One of the first related workshops was HILDA 2018. The human in the loop data analytics workshop contained several interesting paper and poster presentations. The OU DALab team supported Chenguang (Shine) Xu and his presentation of a recent conference paper Detecting Simpson's Paradox.
SIGMOD 2018 was located in Houston, TX. While in Houston, we stayed at an Airbnb hosted by Juan and the Wicoliving team in Midtown. We journeyed for 7 long hours on our expedition from Norman, Oklahoma to Houston, Texas. During our stay, we found several great restaurants that we highly recommend if you're ever in town!
The Pit Room — When you think of BBQ, you may think of chicken, ribs, pulled pork, corn on the cob and baked beans. But the Pit Room had so much more! Several types of smoked sausages, turkey, brisket, elote, macaroni and even dinosaur ribs (beef ribs). Like they say, "When in Rome, do as the Romans do", so you know we had to try some BBQ. We thoroughly enjoyed our experience here, so much that we dined here twice during our stay. This was Keerti's first experience eating BBQ and in these moments she experienced true love.
Luna Pizzeria — Looking for some great pizza at a local spot? Luna Pizzera will not disappoint, their margherita pizza is amazing! This restaurant is in an amazing location, has a friendly staff, and reasonably priced pizza. What more could you ask for?
Cabo Baja Tacos and Burritos — If you have never been to a Mexican restaurant with carne asada fries, then you are missing out! This is not your traditional Mexican restaurant. This restaurant has an unique local selection of beverages, cactus burritos, and quick customer service. With options like that, would you choose to explore or exploit?
Sparkles Hamburger Spot — A quaint, small business burger joint located in Downtown Houston. This restaurant was not the most tourist-y spot in Houston, but the burgers were huge and the fries were delicious. Definitely a local gem in the community.
And of course, as scientists one of the places we decided to visit was the Houston Museum of Natural Science.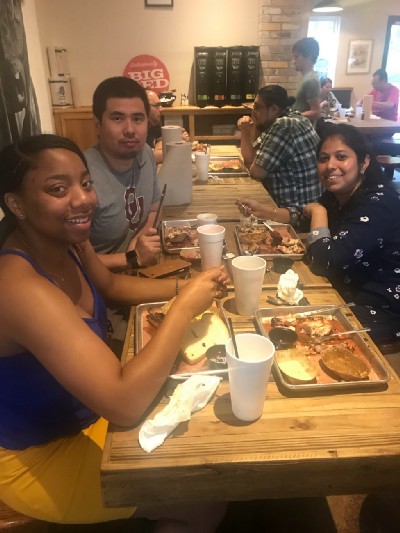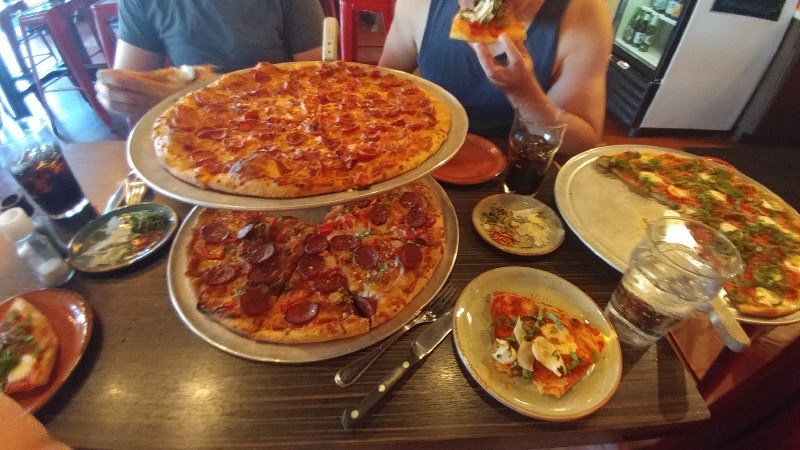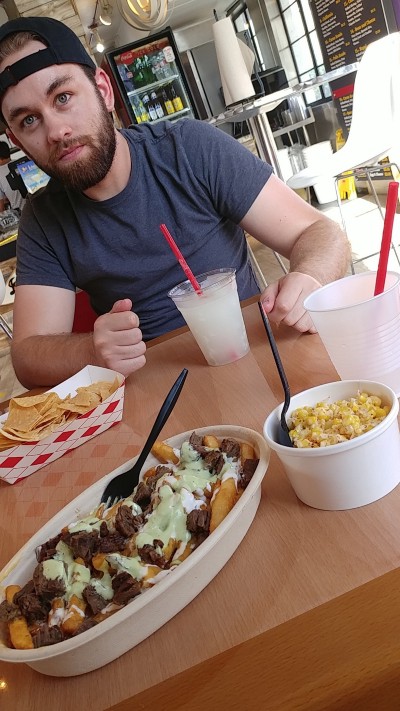 From left to right: The Pit Room, Luna Pizzeria, Cabo Baja Tacos and Burritos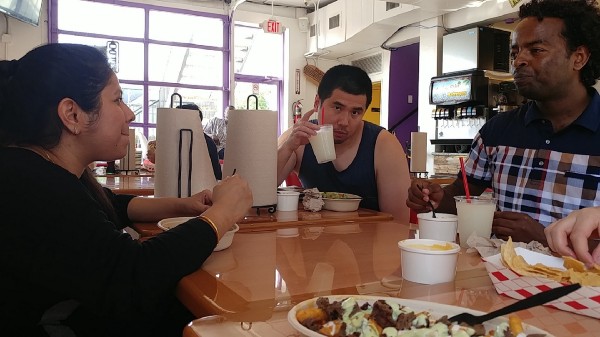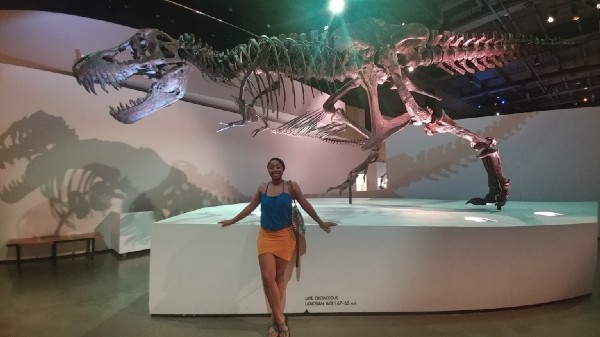 From left to right: Cabo Baja Tacos and Burritos, Houston Museum of Natural ScienceOur experience at SIGMOD 2018 has been truly beneficial in the development of our professionalism, research projects, and careers. OU DALab has several projects that have been influenced by the SIGMOD conference, the HILDA workshop, and the DEEM workshop. Our lab includes projects like: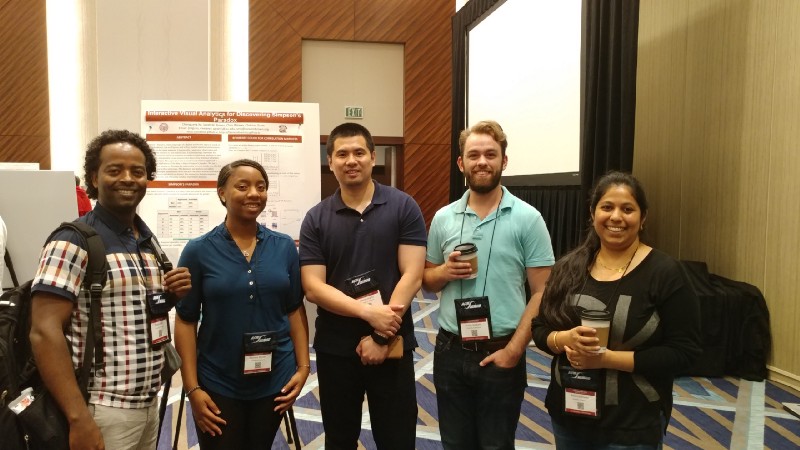 From left to right: Redae Beraki, Jasmine DeHart, Shine Xu, Austin Graham, Keerti Banweer
This is the introduction to our OU DALab@SIGMOD Blog Series. In the upcoming weeks, there will be several blogs encompassing a variety of workshops, demos, and presented papers at the conference. Make sure to follow our blog to receive notifications about all the activities of the OU Data Lab!
To keep up with the development of these projects, new blogs, and much more, follow us on Twitter!